Azərbaycan Xalq Cümhuriyyəti hökumətinin 1918-ci il 28 may tarixli qərarı ilə maarif və təhsil üzrə ilk nazirlik-Xalq Maarifi Nazirliyi yaradılıb. Nazirlər Şurasının 30 iyun 1918-ci il tarixli qərarı ilə Xalq Maarifi Nazirliyinin üç şöbədən (ümumi orta təhsil, ali və orta ixtisas təhsili, peşə məktəbləri) ibarət strukturu təsdiq olunub.

Azərbaycan SSR Xalq Komissarları Sovetinin 28 aprel 1920-ci il tarixli qərarı ilə Xalq Maarifi Nazirliyinin adı dəyişdirilərək Xalq Maarifi Komissarlığı adı ilə yenidən təşkil edilib və ölkədəki bütün təhsil müəssisələri bu qurumun tabeliyinə verilib.
Back
Verify digital document
Victims of Ganja terror - two children of one family
On the night of October 17, two more schoolchildren were killed in a terrorist attack launched again by Armenia on Ganja. Orkhan and Maryam were siblings. Orkhan studied in the 6th grade of a full secondary school No.29 named after K.D. Ushinsky in Ganja, and Maryam studied in the 1st grade of that school. Their bodies together with the body of their mother were pulled out from the rubble yesterday.
As a result of the enemy's aggression, 6 of our schoolchildren have already been killed.    
May God bless these kids and those who died in the Ganja massacre!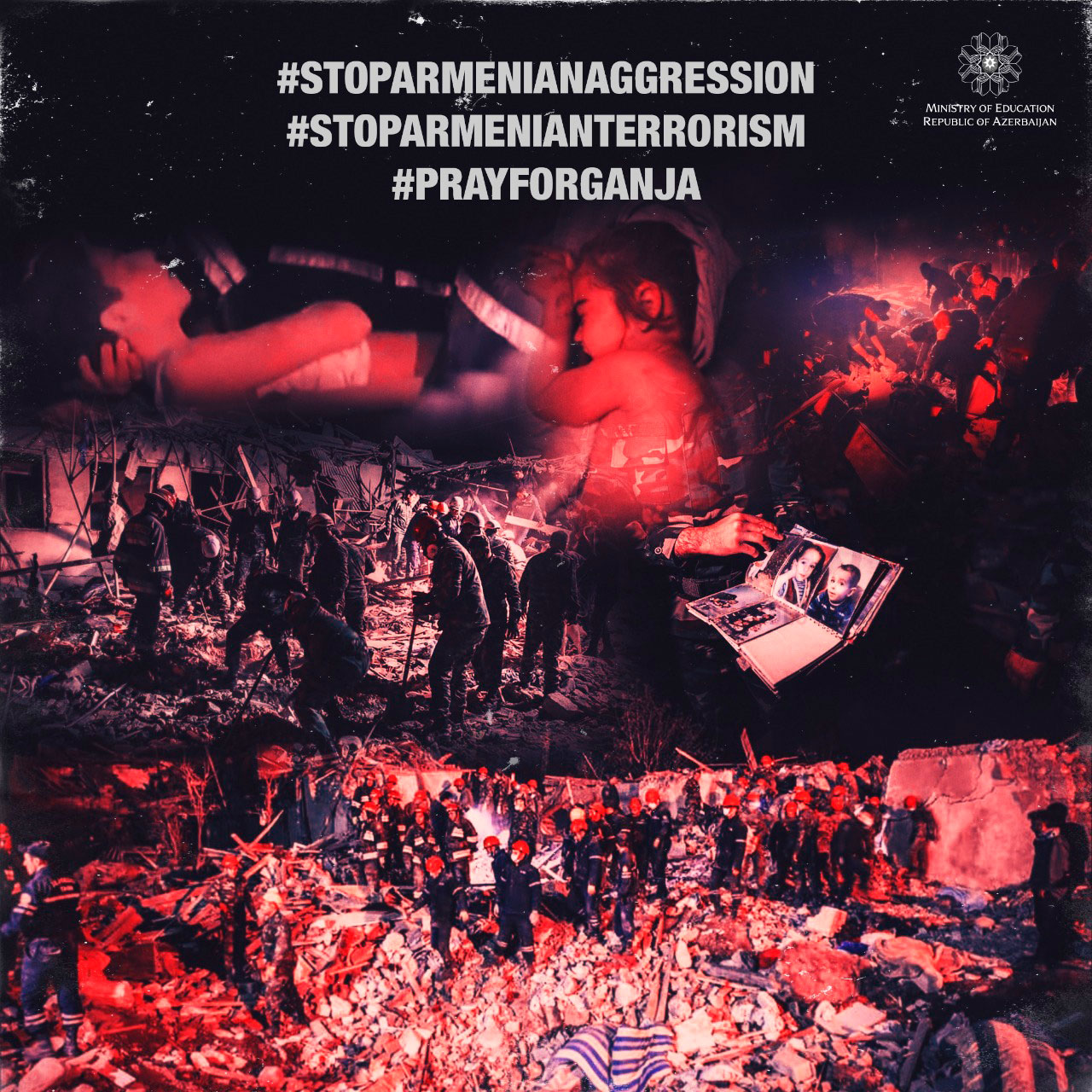 ---
19.10.2020 - 18:30