Azərbaycan Xalq Cümhuriyyəti hökumətinin 1918-ci il 28 may tarixli qərarı ilə maarif və təhsil üzrə ilk nazirlik-Xalq Maarifi Nazirliyi yaradılıb. Nazirlər Şurasının 30 iyun 1918-ci il tarixli qərarı ilə Xalq Maarifi Nazirliyinin üç şöbədən (ümumi orta təhsil, ali və orta ixtisas təhsili, peşə məktəbləri) ibarət strukturu təsdiq olunub.

Azərbaycan SSR Xalq Komissarları Sovetinin 28 aprel 1920-ci il tarixli qərarı ilə Xalq Maarifi Nazirliyinin adı dəyişdirilərək Xalq Maarifi Komissarlığı adı ilə yenidən təşkil edilib və ölkədəki bütün təhsil müəssisələri bu qurumun tabeliyinə verilib.
Back
International conference on Nizami project held in Sweden
Uppsala University, Sweden, hosts an international conference, which aims to improve doctoral studies in Azerbaijan in line with European standards.
The conference is part of the European Commission`s Erasmus+ Capacity Building project Nizami, launched in December, 2015. The project is coordinated by the University of Montpellier.
Nine Azerbaijani universities and four European universities take part in the conference together with the partners – the Ministry of Education and National Academy of Sciences of Azerbaijan – to discuss what has been done since the launch of the project and to define a future action plan.
The Ministry of Education is represented by employees of the Department of Science, Higher and Secondary Education Sulhaddin Gozalov and Vusale Qurbanova.
On the first day of the conference the ministry`s employees made a presentation on the establishment, rules of organizing and the current status of doctoral studies in Azerbaijan.
The conference also featured discussion on the organization of doctoral studies in Europe compared with that in Azerbaijan.
The conference also heard reports from European and Azerbaijani partners on internationalization of doctoral studies and their improvement in line with European standards.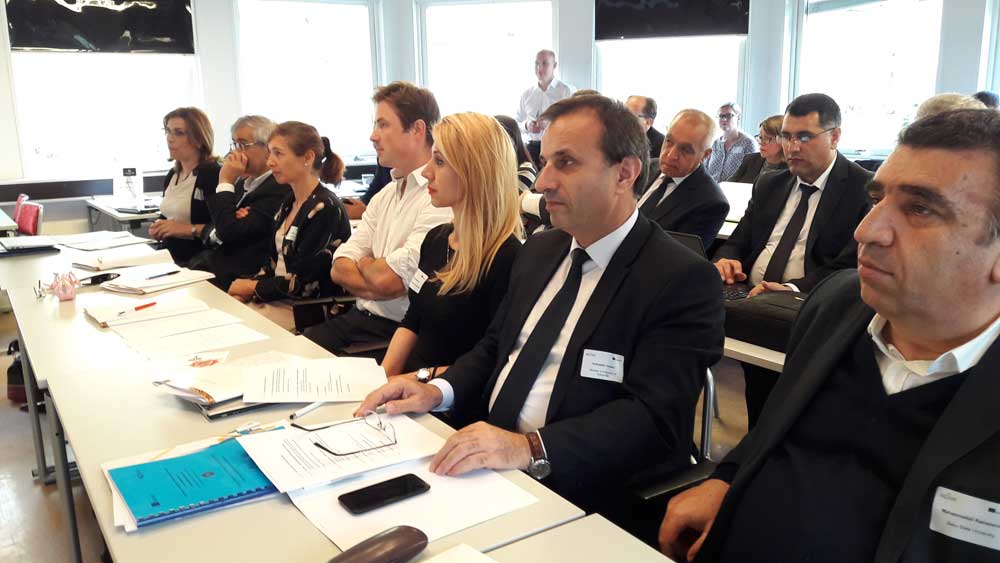 ---
28.09.2016 - 14:06