Azərbaycan Xalq Cümhuriyyəti hökumətinin 1918-ci il 28 may tarixli qərarı ilə maarif və təhsil üzrə ilk nazirlik-Xalq Maarifi Nazirliyi yaradılıb. Nazirlər Şurasının 30 iyun 1918-ci il tarixli qərarı ilə Xalq Maarifi Nazirliyinin üç şöbədən (ümumi orta təhsil, ali və orta ixtisas təhsili, peşə məktəbləri) ibarət strukturu təsdiq olunub.

Azərbaycan SSR Xalq Komissarları Sovetinin 28 aprel 1920-ci il tarixli qərarı ilə Xalq Maarifi Nazirliyinin adı dəyişdirilərək Xalq Maarifi Komissarlığı adı ilə yenidən təşkil edilib və ölkədəki bütün təhsil müəssisələri bu qurumun tabeliyinə verilib.
Back
Foreign students demand justice for Zahra
We, a group of foreign students studying at higher education institutions in Azerbaijan, are deeply shocked by the killing of Sahiba Guliyeva and her two-year-old granddaughter Zahra Guliyeva and the wounding of Sarvinaz Guliyeva as the Armenian armed forces shelled civilians in the village of Alkhanly, Fuzuli district, on July 4. Especially the killing of two-year-old Zahra Guliyeva is a human tragedy. This incident reminded us strongly of the shock that we had when we saw the destroyed houses and toys scattered all over the yards in Jojug Marjanli village three months ago. 
But the reconstruction of the village and creation of all conditions for normal life gave us a hope that peace and peaceful co-existence could be ensured. Our hopes were boosted by the building of houses, a school.
But, unfortunately, what we have now is another Armenian provocation that killed innocent people, especially this child, which makes us particularly sad. A shocking image of two-year-old Zahra will be etched on our memory.
We want those who killed Zahra to be brought to justice as soon as possible.
| | | | |
| --- | --- | --- | --- |
| 1. | Dettmann Tim Ferdinand | Germany | Azerbaijan State University of Economics |
| 2. | Cahanger S.M. Rashed | Bangladesh | Azerbaijan State University of Economics |
| 3. | Fayehun Tomiva Samuel | Nigeria | Azerbaijan State University of Economics |
| 4. | Ebrima Gomez | Gambia | Azerbaijan State University of Economics |
| 5. | Shmidt Janna Alibekovna | Kyrgyzstan | Azerbaijan State University of Economics |
| 6. | Tinodashe Shoho Garreth | Zimbabwe | Azerbaijan State University of Economics |
| 7. | Hakimova Parvina Hakimcan | Tajikistan | Azerbaijan State University of Culture and Arts |
| 8. | Akar Sinan Can Mehmet | Turkey | Azerbaijan State University of Culture and Arts |
| 9. | Max Elmar Ali-zade | UK | Azerbaijan State Oil and Industry University |
| 10. | Ying Ding | China | Azerbaijan State Oil and Industry University |
| 11. | Guoqing Zhang | China | Azerbaijan State Oil and Industry University |
| 12. | İbrahim Halil Yentur Ahmet | Turkey | Azerbaijan State Oil and Industry University |
| 13. | Elina Mourantova | Yunanıstan | Azerbaijan State Oil and Industry University |
| 14. | Kanu Abass Bomboli | Syerra Leone | Azerbaijan University of Architecture and Construction |
| 15. | Belorus Tatyana İvanovna | Ukrayna | Azerbaijan University of Architecture and Construction |
| 16. | Bhatti Muhammad N. | Pakistan | Azerbaijan Technical University |
| 17. |  K.M Mamun | Banqladeş | Azerbaijan Technical University |
| 18. | Mahmood Athar Azhar | Pakistan | Baku State University |
| 19. | Stiniguta-Laslo Ella Petruta |  Rumıniya | Baku State University |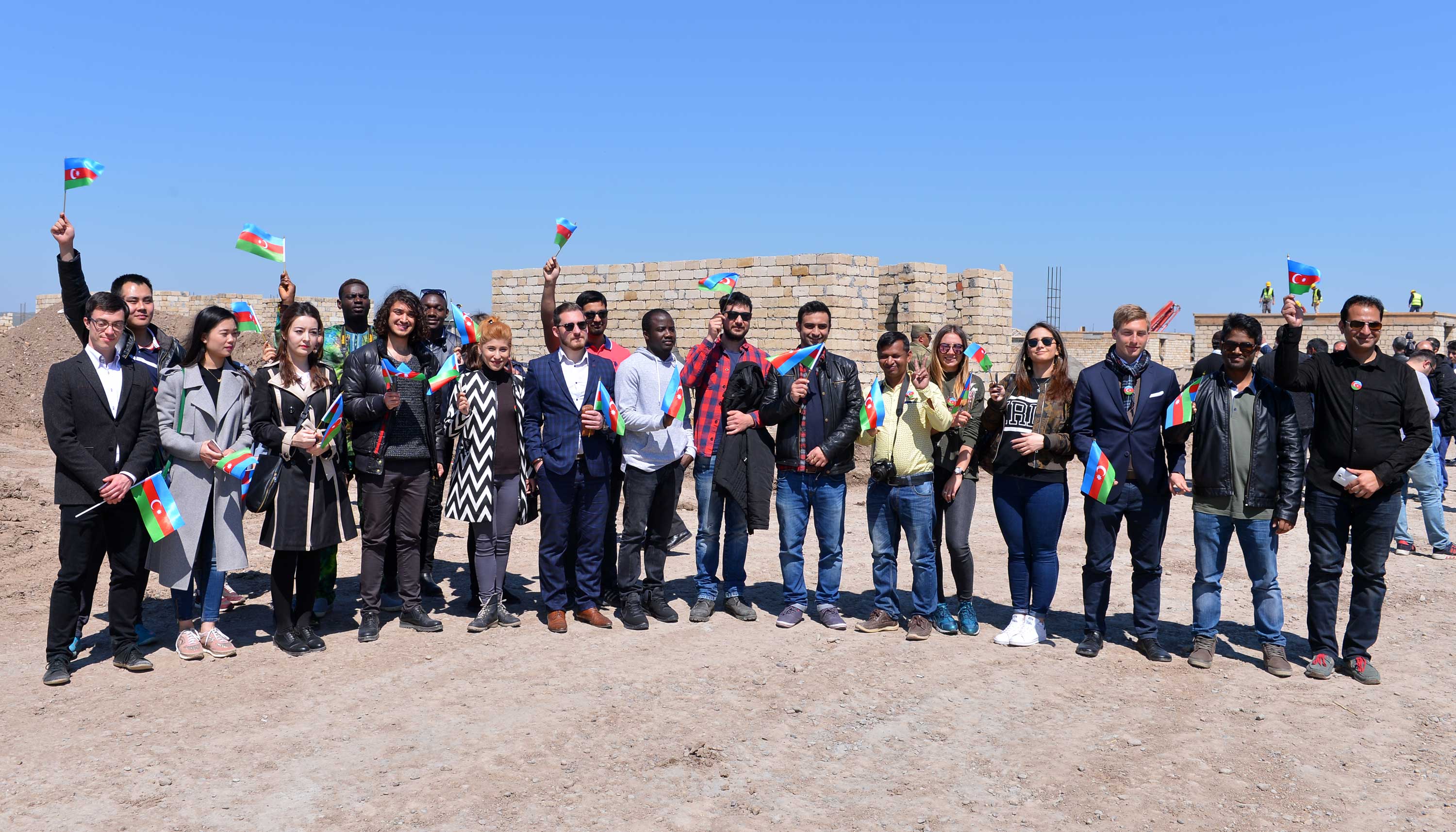 ---
07.07.2017 - 15:05